Birds, Bats and Biodiversity
A joint conservation and community activity has seen over twenty new nest boxes being made by students from the John Ruskin School in Coniston and members of the local community during a drop-in workshop in February.
Twenty six Year 9 students learnt about the project and the importance of suitable habitats for birds and bats as part of their John Muir Awards.The students then went on to make 9 nest boxes for birds and bats between them.
Over 35 adults and children took part in the community workshop in Coniston.
The boxes will suit blue tits, great tits, robins, wrens and flycatchers and have been installed all around the catchment.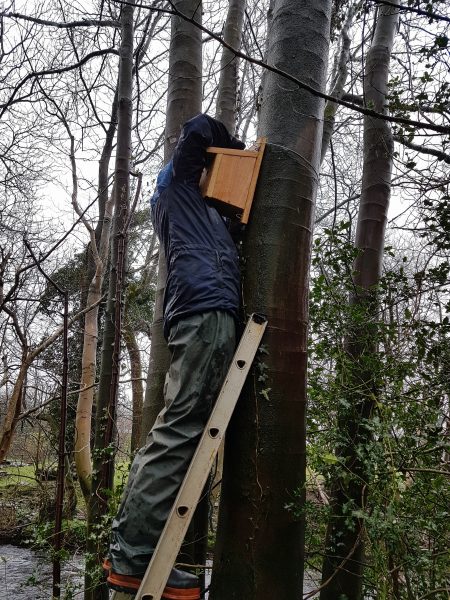 We'll be looking to do some more community workshops next year in 2019.