The project has been working with one landowner to enhance and extend earlier work carried out through Catchment Sensitive Farming. The work had involved the installation  of a new concrete farm yard and covered area to ensure clean and dirty water were separated. However, as on many farms, there is inevitably a volume of dirty, nutrient enriched and sediment laden water produced. In this case the  polluted water currently flowed along a 400m ditch before entering the river.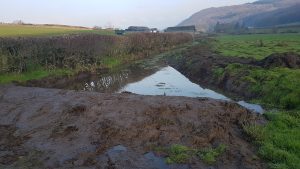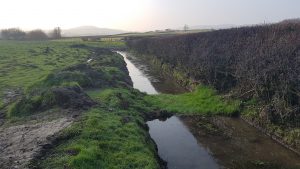 To tackle this the Project Officer worked with the farmer to agree to the installation of a 540m2 Constructed Wetland, using a cell system with reeds. Large cells are created then planted with reeds which trap sediment, filtering and cleaning the water before it reaches the River Crake. The cells were planted up with Phragmites australis (Common reed) in April by volunteers. The constructed wetland will also provide additional habitats for a variety of wildlife.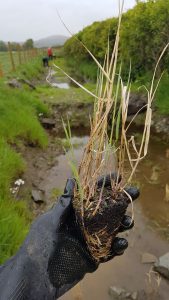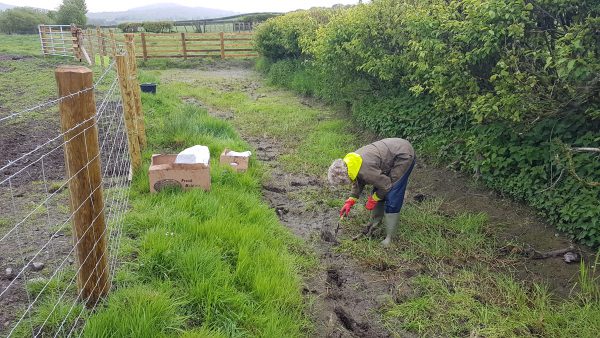 Pre-installation water quality tests were undertaken at the inflow and outflow of the system to provide a simple form of baseline data. In November the flows were tested again and demonstrated a reduction in phosphates by 76% at the outflow to the River Crake.