About the Catchment
The catchment of Coniston Water and the River Crake drains an area of 92 square kilometres in the south western part of the Lake District. The Coniston valley is typical of glaciated valleys in the area, containing a deep lake with flat fields at the head of the valley. The landscape is comprised of deciduous and coniferous woodland, bracken-covered fells, improved and acid grassland and peat. The catchment includes Sites of Special Scientific Interest, Special Areas of Conservation and County Wildlife Sites and drains into the Morecambe Bay RAMSAR site.

---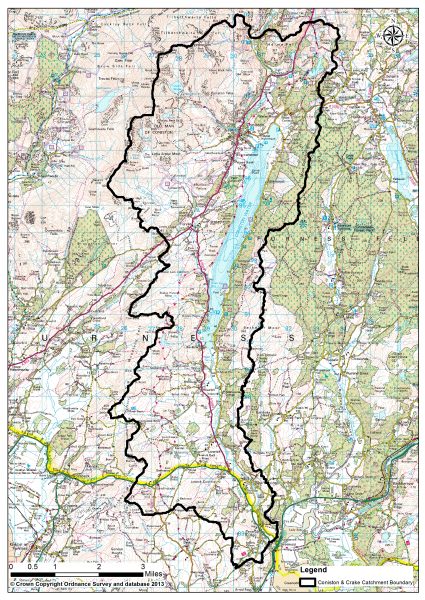 Coniston Water is about 8 kilometres long and 800 metres wide, with a surface area of 471 hectares. The lake has a maximum depth of 56.1 metres. The River Crake flows for 6 kilometres from the southern end of the lake until it reaches the Leven Estuary and Morecambe Bay at Greenodd. Numerous small becks feed the lake and river, including Church and Yewdale becks which flow in to the lake at Coniston, and Torver beck which joins the lake on the western shore towards the southern end of the lake.
The freshwater environment of Coniston & Crake is home to a number of important indigenous Biodiversity Action Plan species, including Arctic charr, Atlantic salmon, sea and brown trout, lampreys and critically endangered eels. Riverside species include pipistrelle and Daubenton's bats, kingfishers and dippers, and the river corridor is known to be a migration route for otters and other native mustelids.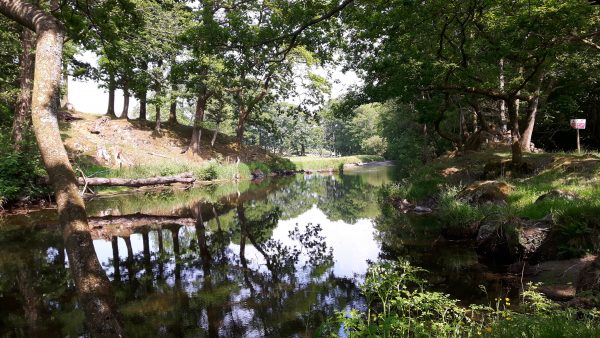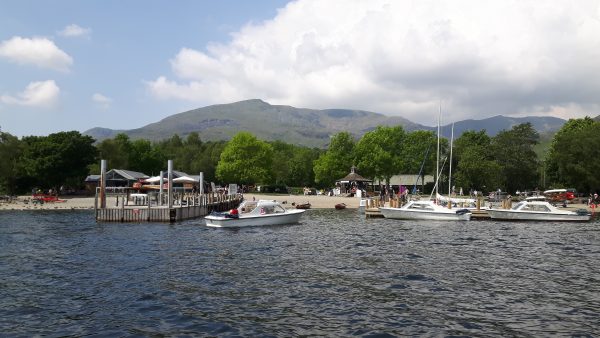 The catchment has a population of approximately 3000 people, the main settlements being the villages of Coniston and Torver. The population of these settlements is increased, particularly in summer, by large numbers of tourists who visit the area and use the lake for canoeing, sailing and fishing.