Some time was spent planning what activities we were going to do, checking regularly with the National Trust to see what they had planned so we didn't double up and eventually came up with a plan. Posters were made and distributed and updates placed on social media and websites. It was going to be a grand day, full of fun and learning.
As the day drew nearer we practised  our art and craft activities. Amy, our brilliant volunteer, painstakingly put together some "How to make ……." sheets, photographing each stage carefully and writing clear steps. We also practised the salmon run game, flapping paper fish along made up watercourses to see how they'd "swim" along through a culvert, under a bridge and over a weir and if the fish would fair better along a natural course without any barriers……. (it's a tough job but someone has to do it!) We were also starting to worry about the beck dipping and showing freshwater minibeasts as the dry spell continued.
However, we got some rain a few days before (phew) and August 1st dawned dry with some sunny intervals (phew again!) Gazebos went up, tables set out, arts and crafts set up and a sneaky go at stone skimming – you have to check that the stones work after all. Just in time too as the first families arrived just after 10am to join in the fun. The spot at Hoathwaite campsite near to the edge of the lake was busy all day. Stones were skimmed, dragonflies made, pebbles painted and all kinds of minibeasts were found in the beck, including an extended visit from a dragonfly. The rain appeared with impeccable timing at the end of the day just as we started to pack up.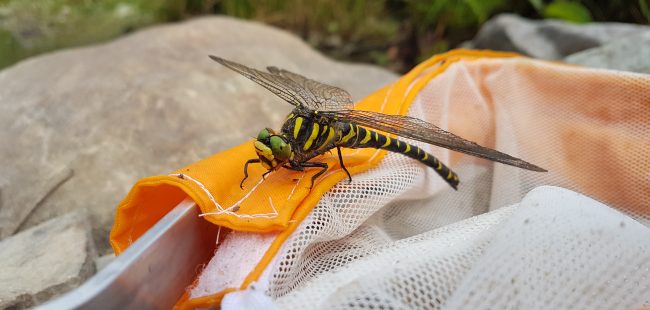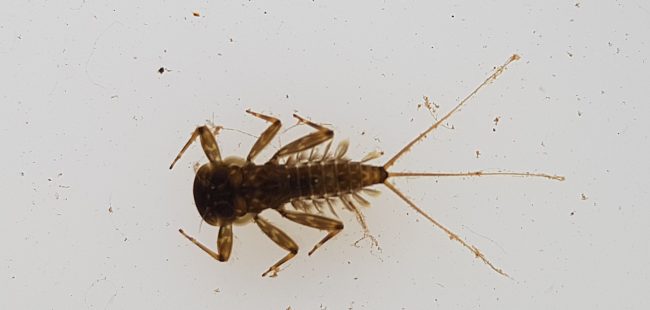 So a very big thank you to our volunteers that helped with preparation and on the day as we couldn't have managed without you. Everyone had a fantastic time so there's no doubt – we'll do it all again next year.