Once again I, along with Amy our university student volunteer,  joined a volunteer led LDNPA guided walk around Coniston. This time the walk was led by John and Martin, the route starting from Coniston TIC, heading through Yewdale, up past Tom Gill to Tarn Hows and back via the Monk Coniston estate. 12 people attended the walk and the weather was a mix of sunshine and showers. The prolonged dry spell was really obvious as we passed almost empty becks and Tom Gill was no more than a trickle. Tarn Hows was also low with small "islands" appearing within the pools.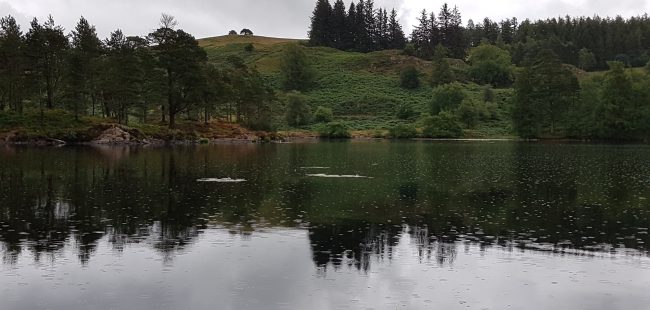 After our lunch stop at Tarn Hows I had the opportunity to talk about the recent project work to determine fish species in both Tarn Hows and Coniston Water through eDNA sampling. Whilst we were walking I also chatted about the work of the project in general and answered a few questions about blue-green algae, hosepipe bans and salmon and eel numbers.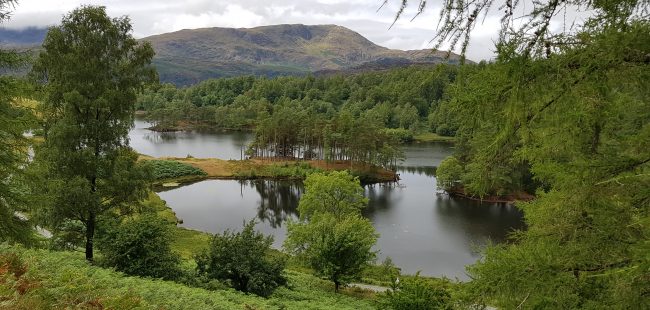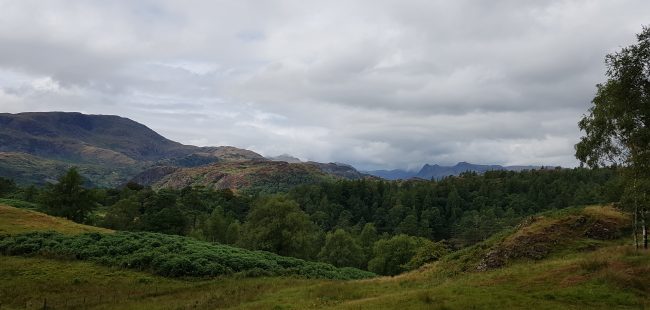 The walk took us through some beautiful scenery. Tarn Hows still looked picture postcard perfect despite the low water level and the trees in the Mon Coniston estate were amazing, in particular the coastal and giant redwoods.