Nestbox Workshop – February 17th, 2018
The Reading Room, Coniston Institute, Coniston
Drop in anytime between 10.30am and 2.30pm
Do your bit for wildlife in National Nestbox week.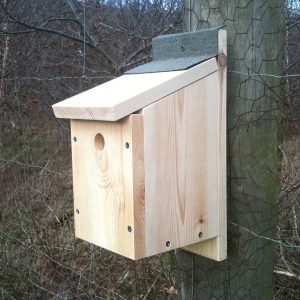 Come along and make a nestbox for the project & then make one for free to take home to help the birds in your garden. All materials and tools provided.
Choose from a hole front box suitable for tits or open front box for robins and wrens. Bat boxes are more specialist and ideal for the catchment.
Only one free box per family. Any additional nestbox £5 each to cover cost of materials.